NATURAL LOOKING, QUALITY, AFFORDABLE DENTURES
What are Dentures?
Dentures are artificial teeth that are used to replace missing teeth.
Dentures are the most economical option for replacing missing teeth, compared to implants. It restores youthful appearance and helps to achieve a better and improved smile. More importantly dentures will return your ability to eat properly. Sometimes dentures are used only for your upper teeth known as upper dentures, but more commonly both upper and lower teeth are replaced with complete dentures.
If you are in looking for a dentist in Warkworth, Wellsford, Matakana, Mangawhai and Kaiwaka offering competitive prices for dentures and implant retained dentures, you have come to the right place. We provide dentures at competitive prices and we guarantee that you will be taken care of in a professional manner from the initial consultation all the way through to your post-service appointment. We endeavour to make your new dentures look as natural as possible, enhancing your features for the best possible outcome. At Wellsford Dental, you can be assured our dentists will take the time to listen and understand your individual needs and tailor a treatment solution that will enhance your appearance and provide you with superior functioning dentures.
Your first set of Dentures
Some patients find the experience of adjusting to their new dentures for the first time to be challenging. It will be a new sensation that will take you a period of time to adjust.
Crafting Dentures
Regardless of type, crafting and fitting dentures is a multi-step process. At our office, we work to make the process efficient and comfortable, while taking all the steps to ensure a superior fit and a natural-looking result. Next, your dentures will be carefully crafted in a dental laboratory.
Fitting Dentures
During your follow-up appointment, your dentist will work with you to fine-tune the shape, colour, and fit of the dentures. When this process is complete, you should be free to enjoy your dentures!
Getting Used to Your New Dentures
At the onset, dentures will often feel strange and bulky and will cause a feeling of fullness of the lips and cheeks. Over time, these feelings will subside and you will feel more comfortable. You may also experience slurred speech, gagging, excessive salivation and funny or diminished taste. Again, these issues usually disappear over time. However, if they continue, please contact our office to let the dental staff know about your particular difficulty. We're here to help you!
Learning to Chew with Your New Dentures
Learning to chew with new dentures takes time. Start with soft foods and gradually introduce more difficult foods. It is especially difficult to adjust to a lower denture, because it "floats" on your lower gums and will not have the suction that your upper denture has. But with time, your mouth will accustom to the new dentures and we are here to help you with any relining or adjustments as required.
Follow up care
You should visit your dentist every six to 12 months, just as you would with your natural teeth. They will check the condition and fitting of the dentures as well as the health of the oral soft tissues.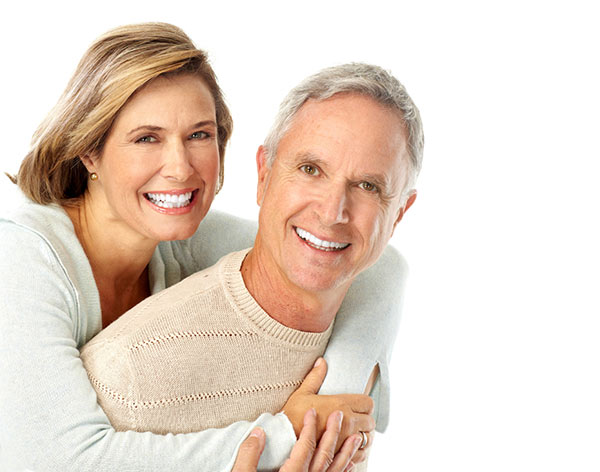 WHY GET DENTURES?
Missing teeth can negatively affect eating, speaking, and the aesthetics of your smile. They also can also cause your jaw to lose bone mass, your remaining teeth to shift, and your face to suffer alterations in appearance. Perhaps most importantly, missing teeth mask the beauty of your smile and take away your ability to smile and laugh freely.
Dentures restore the look and function of your smile, are custom-crafted just for you, and are easy to maintain. Today's dentures are natural-looking, more comfortable than ever, and last many years with proper care. If you are missing one or more teeth, you should look into dentures as a long-term solution, as well as alternatives such as dental bridges and dental implants.
FULL DENTURES
Full dentures are a removable device that can be used to replace all missing teeth. The denture teeth are made out of porcelain or acrylic and held together by a base. Full dentures may be needed when you lose all of your teeth and they can help fill out your appearance again, and leaving you feeling more confident to EAT, SPEAK & SMILE again.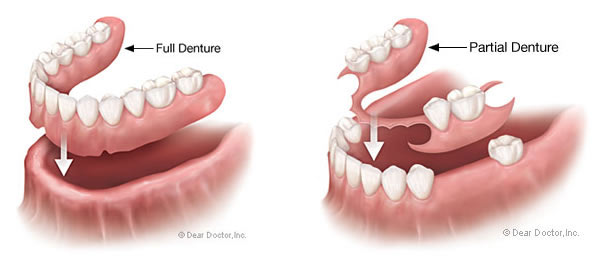 PARTIAL DENTURES
Partial dentures are a great cosmetic solution to filling the gaps in your smile when your remaining teeth are still in good order. Although missing back teeth are not always noticeable, wearing a partial denture can help restore proper chewing function aiding in the digestion of food. We offer a range of partial dentures, including acrylic, flexible and metal framed partial dentures.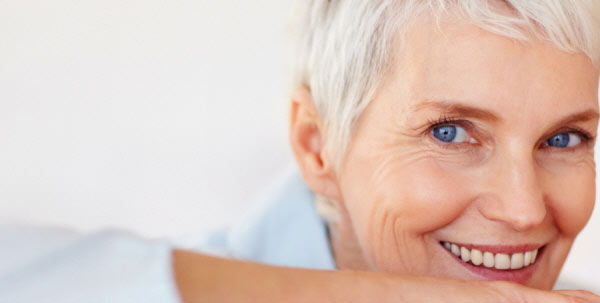 IMMEDIATE DENTURES
You have the choice of immediate dentures, which are made to be fitted straight after your natural teeth have been extracted, (minimizing bleeding and swelling) or delayed dentures, where you wait 6 to 8 weeks, with no teeth, (while your gums shrink,) before having your new dentures made. For the majority of people who don't want to be without teeth, we recommend immediate dentures as the best option. You can start smiling straight away and we know where your jaw sits naturally, which is crucial to getting optimal function of your new dentures.  Once your gums have settled your dentures will require denture relining. This is usually the case for immediate dentures which will have become loose as the gums shrink and change shape following extraction of the natural teeth. Not everyone is a candidate for an immediate denture, due to general health conditions, or because of specific oral problems.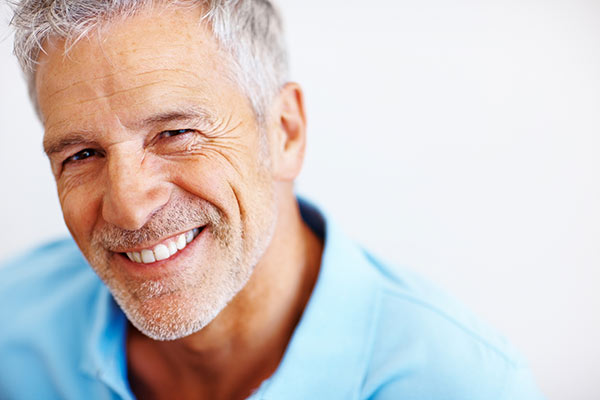 TYPES OF DENTURES
Acrylic dentures
These are by far the oldest and most affordable type of dentures available; they are made from rigid acrylic material and are a good choice for partial dentures (where only some teeth need to be replaced) as well as full dentures (where all teeth need to be replaced). They can take some getting used to and may have wires to support the dentures.
Flexible dentures (Valplast/ThermoSens)
These are flexible dentures suited only for partial dentures. They are designed to bend and absorb the forces in the mouth which makes them a lot easier to wear. Unlike acrylic dentures, they do not use metal wires for support and are also less bulky than acrylic dentures.
Metal partial dentures
Metal partial dentures are very durable as the metal reinforces the dentures giving it additional strength. They consist of a metal framework on which the teeth sit. You cannot see the metal framework when you smile and because this framework is thin, it is very comfortable to wear. This is a very good option if you need a more durable and stronger denture to keep your smile going for longer.
IMPLANT RETAINED DENTURES
Implant retained dentures are a revolutionary way of having to secure your upper and lower dentures. There are a number of options available and your dentist will discuss the benefits of each approach to help determine which is most appropriate for you.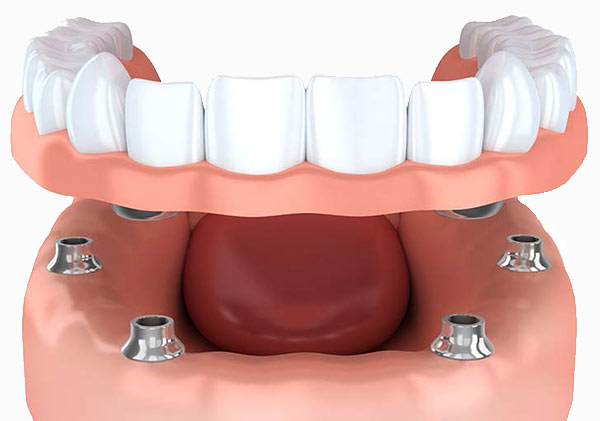 ADVANTAGE OF IMPLANT RETAINED DENTURES
For patients with full dentures, Implant retained full dentures are like natural teeth because they are anchored securely to your jawbone by a few implants. By using a number of strategically placed dental implants, your dentist can secure a custom-made denture to the implants for a precise and comfortable fit. In addition to superior functionality, implant retained dentures can also provide a more natural-looking alternative for patients seeking to improve the beauty of their smile.
Secure and Reliable – Dental implants can make dentures secure and reliable – which means no more messy adhesives or slipping, uncomfortable dentures.
Eating better – Dental implants can restore chewing efficiency comparable to that of natural teeth. This allows you to eat your favourite foods confidently and without pain. A full upper denture covers the palate of the mouth and reduces the ability to taste foods. With dental implants, you can have the palate area removed from your upper denture so you can taste and enjoy your food.
Improved speech – With ill-fitting dentures, the teeth slip and slide around the mouth and the facial muscles become tense in an attempt to hold the teeth in place. This often results in mumbling, slurred speech or clicking noises. You can secure your denture once and for all with implants. Special attachments on the implants lock on to the underside of your denture, fixing it in place.
No more food traps – You will no longer need to worry about food getting stuck under your dentures.
CHOOSING BETWEEN IMPLANT RETAINED DENTURES AND TRADITIONAL DENTURES
Traditional dentures are associated with some inconveniences, including: slippage along the gum line; irritation or discomfort; and adhesives that may not always be successful at keeping the dentures in place. Since implant supported dentures are fixed into place by titanium posts, they can offer unparalleled stability without the need for adhesives. Additionally, this advanced restorative dentistry technique has been shown to reduce bone loss compared to traditional dentures or bridges. However, perhaps the most important benefit our patients have enjoyed with implant retained dentures is an improved ability to speak and chew with ease, comfort, and confidence.
To discover if you are a good candidate for implant retained dentures, please contact our office today to schedule a consultation. If you need help to choose between an implant retained denture and a traditional denture, talk to your dentist today to understand the pros and cons of each option.
Read more information on dental implants, please visit the implants page here.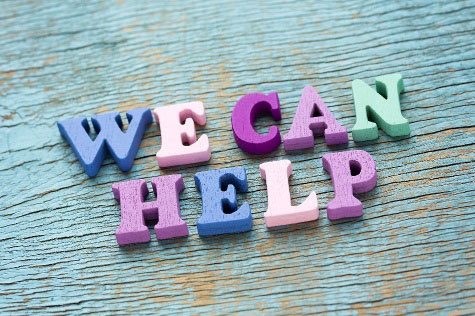 CONTACT US
When you visit us at Wellsford Dental, we can determine whether dentures are right for you. We will take time to fully explain your options and answer any questions so you can make an informed decision regarding your treatment. Here, we go above and beyond  to ensure that you enjoy your visit to our office and that you have a positive dental experience. You will be greeted warmly with a smile and to make your experience as comfortable as possible we offer free Wi-Fi, TV, movies, music and magazines.
Any concerns regarding your anxiety towards dental treatment is taken very seriously by our dentists who will provide options and will discuss your concerns in detail with you, ensuring that you have a plan for treatment that is right for your specific needs.
If you are looking for a dentist for affordable dentures in Wellsford, Matakana, Mangawhai, Warkworth, Kaiwaka and surrounding areas, you have come to the right place. We are experts at looking after you for all your dental needs. We can help!!
When you come in for a consultation, you will be provided with an accurate assessment and evaluation of all options available to you. A comprehensive treatment plan and prices will be discussed with you during your consultation visit and you are then free to make an informed decision.
Dentures will typically need to be replaced every 3-5 years. Patients find that the fit of their dentures changes over the years as their jaw bone shrinks. Since it is normal for your mouth to change and denture teeth to wear down, have them checked with your dentist once or twice a year.
Even if you have lost all or some of your natural teeth, you should still visit your dentist at least once a year. Your dentist will be able to evaluate the fit of your denture, offer suggestions for denture care and hygiene, and check for issues that may arise, such as oral cancer.
Daily care and cleaning of a new denture is very important to help maintain good dental health. For everyday cleaning, use a soft brush and a cleaning agent, such as soap and water, or products sold especially to clean dentures. More information on denture cleaning materials will be given to you by your dentist.
It is not unusual for a new denture to create sore spots on your gums. Call us for an appointment and the dentist will see you for a denture adjustment. Adjustments help eliminate sore spots and your dentist will be able to help you with this.
A denture reline refits the denture to the gums by way of a new impression. A reline may provide a solution to a loose-fitting denture. The dentist will discuss with you the type of reline that will be most appropriate for your clinical needs.