DENTAL BRIDGES
Quality, Affordable Dental Bridges
Dental bridges bridge the gap in your teeth created by tooth loss. It is a restoration whereby an artificial tooth or teeth is/are attached to crowns placed on two or more adjacent teeth. A dental bridge is either made entirely from porcelain, or from porcelain bonded to a metal substructure. Bridges can be placed alone or in conjunction with porcelain veneers and crowns as part of a greater dental enhancement. Depending on the health of the adjacent teeth, you dentist will discuss all alternative options available. It may be that you are a better candidate for a dental implant or a partial denture. In some cases when more than one tooth is missing, a larger bridge can be constructed.
The CEREC Bridge process
Exam and Preparation for Dental Bridge
Before you get started, your dentist will determine if CEREC® is right for you. Depending on the health of the adjacent teeth, you dentist will discuss all options. After reviewing your options, the dentist will prepare your teeth on either side of the missing tooth to fit a dental bridge.
Optical Digital Impressions for Dental Bridge
In order to make the desired dental bridge, a 3-dimensional image of your teeth and gums where your teeth needs to be replaced, will be created from a digital camera scan of the tooth. This three-dimensional image will be used to create the bridge without the need to take a messy impression. This means no horrible tasting impression material for you to gag on.
CAD/CAM design and milling for Dental Bridge
The CEREC® software converts your dental impression into a 3-dimensional virtual model. Your dentist uses this information to design your dental bridge. In a matter of minutes, the design is finalized and sent to the in house CAD/CAM milling unit to be fabricated. The bridge is crafted out of a ceramic (porcelain) block that matches the shade of your teeth. Bridge fabrication is done inside the dental office. Before you know it, your bridge is done and ready to be fitted. You can even watch the bridge being milled in the CAD/CAM milling unit at our office.
Placing the Dental Bridge
Your dentist will make final revisions to the bridge should they be necessary. The bridge is polished to perfection and then bonded in place. The dentist will make sure that the bridge looks great in your mouth and is comfortable to chew on. Your bridge is created and placed for you in the single appointment. There's no need to wear temporaries or schedule another office visit for additional dental work. You basically come out of the dental practice with your dental bridge in place, looking great and restored back to good health.
Follow up care after placing the Dental Bridge
Due to the risk of an infection from trapped food debris under the bridge due to poor dental hygiene, it is important to have regular hygiene cleans and dental visits to maintain optimal oral health, for a longer lasting dental bridge.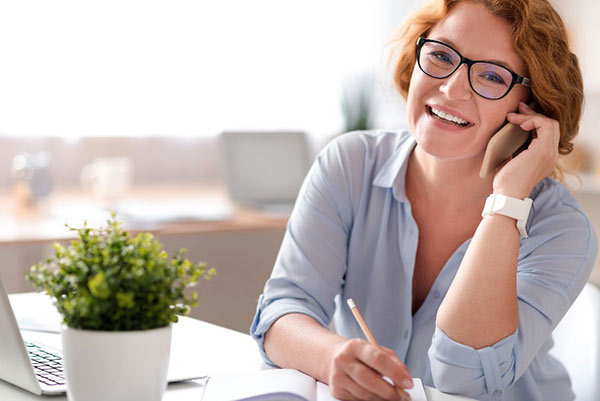 WHEN SHOULD I CONSIDER GETTING A DENTAL BRIDGE?
If you have missing teeth and have good oral hygiene practices, you should discuss this dental procedure with your dentist. It is a good teeth replacement option for those with missing teeth, and with teeth on either side of this tooth gap (or teeth gap) that are slightly broken or crooked.
Keep in mind that if you have missing teeth, they may cause the surrounding teeth to drift out of position. This is due to the structural stress placed on the surrounding teeth. A dental bridge not only fixes your tooth gap, but also adds structural strength to your surrounding teeth. Additionally, spaces from missing teeth can cause your other teeth and your gums to become far more susceptible to tooth decay and gum disease.
We provide dental bridges at competitive prices and we guarantee that you will be taken care of in a professional manner from the initial consultation all the way through to your post-service appointment. We endeavour to make your dental bridge look as natural as possible, enhancing your features for the best possible outcome. At Wellsford Dental, you can be assured our dentists will take the time to listen and understand your individual needs and tailor a treatment solution that will enhance your appearance and provide you with superior functioning dentures.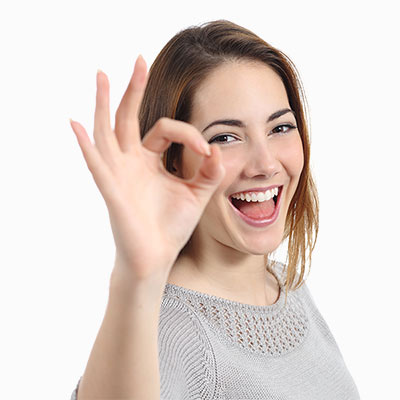 ADVANTAGES OF DENTAL BRIDGES
Restore your smile – for many people with teeth missing in the front part of the mouth, appearance is an important consideration. They'll give you the confidence to smile again because you won't feel embarrassed about your lack of teeth.
Restore your ability to chew properly – They'll help you chew your food more easily and speak in a clearer manner.
Improved speech – the upper front teeth are the most important in modifying speech and a dental bridge feels more secure compared to a removable partial denture.
Restore your bite stability – if the bite stability is lost, teeth movement can distort the current bite and may lead to malocclusion. Bridges will distribute the forces evenly by replacing missing teeth.
Space maintenance – if the missing teeth are replaced using dental bridges, this will prevent the remaining teeth from drifting out of position.
Relatively quick and less invasive than implants – Implants require one or more surgical procedures to place the implant or implants. For anyone who is unable to undergo implant surgery for medical reasons, it is a great fixed alternative.

DENTAL IMPLANT VS. BRIDGE: WHICH IS BETTER?
Find the best way to replace your missing tooth. When you're missing a tooth, you have a few options for teeth replacement – install a dental implant, a dental bridge or a partial removable denture.
The biggest benefit of choosing a dental implant  is that it supports jaw health. The bone remains strong and healthy  which positively impacts both your oral health and the shape of your face as you age. Dental implants often look better and naturally mimic the feel and function of a real tooth. They also typically last much longer with an average lifespan of about 20 years, depending on your oral hygiene. A dental implant, however, requires a fairly multi-stage surgery and it also necessitates a longer healing time than if you were to choose a bridge or partial removable denture.
A dental bridge, on the other hand, is relatively quick, easy, and safe. In most cases, it can be completed in two visits and a dental bridge is also the more economical of the two options. However, when a bridge is installed it can lead to the reposition of bone tissue below the crown creating instability overtime and a shorter lifespan as a consequence, requiring crowns on bridges to be replaced after 7 to 10 years. Due to the process of removing the enamel layer of adjacent teeth and replacement with crowns, it can weaken the adjacent teeth and make them more vulnerable to decay.
Dental Bridges or Partial Removable dentures are an excellent cost effective option for candidates for whom dental implants are not suitable. Whatever procedure you choose, whether it be a Dental Implant or a Bridge or a Partial Removable Denture, the team at Wellsford Dental can complete it for you. Visit us for a consult to identify the best option for your tooth, your smile, your long-term oral health, and your budget.
CONTACT US
When you visit us at Wellsford Dental, we can determine if dental bridges are right for you. We will take time to fully explain your options and answer any questions so you can make an informed decision regarding your treatment. Here, we go above and beyond  to ensure that you enjoy your visit to our office and that you have a positive dental experience. You will be greeted warmly with a smile and to make your experience as comfortable as possible we offer free Wi-Fi, TV, movies, music and magazines.
Any concerns regarding your anxiety towards dental treatment is taken very seriously by our dentists who will provide options and will discuss your concerns in detail with you, ensuring that you have a plan for treatment that is right for your specific needs.
If you are looking for a dentist for affordable dental bridges in Wellsford, Matakana, Mangawhai, Warkworth, Kaiwaka and surrounding areas, you have come to the right place. We are experts at looking after you for all your dental needs. Contact us today for an appointment.
The bridge may be made of porcelain, porcelain bonded to metal, or zirconia (a high strength white mineral). Conventional bridges are normally used to replace missing back teeth, where biting forces are higher, needing a stronger bridge structure. They can also be used to replace missing teeth where the adjacent tooth or teeth are filled or crowned. An alternative treatment to bridge is to have a dental implant for replacing missing teeth.
No! Your dentist at Wellsford Dental has placed many fixed bridges and has mastered the art of creating natural looking dental bridges. Special care is always taken to ensure that the teeth do not appear to be joined.
With good home care and regular dental visits the lifespan of a porcelain, or porcelain fused to metal bridge will usually last many many years to come. The longevity of the unit would depend on many factors, most importantly good home care and maintaining optimal oral hygiene. Bridges are stain resistant and do not discolour at all.
Most appointments are completed in a single visit using the most latest CEREC CAD/CAM technology. Our single-visit solution, CEREC®, allows us to quickly restore damaged teeth or replace missing teeth, while saving patients time and money.  At Wellsford Dental our team of highly experienced dentists have undergone extensive training to bring you the most advanced piece of dental technology available to you today. When you chose CEREC you have the most Innovative piece of technology utilizing German engineered CAD/CAM technology and milling to restore an aesthetically designed bridge for you. When you need beautifully designed teeth restored in your mouth, consider visiting us at Wellsford Dental and work with our dentist specialising in CEREC. You can even see the bridge being milled in our CAD/CAM machine milling unit. Get back your smile and natural looking teeth, all within a single visit!
It is possible to extract a tooth and replace it with a temporary bridge at the same appointment, therefore avoiding the embarrassment of having an unattractive 'gap'. The temporary bridge is left in position for approximately 2-3 months to allow healing of the extraction site before the permanent bridge is placed. The permanent bridge can then be completed in one visit, as explained above.
Yes, we absolutely have finance options available. For more information on interest-free payment plans, please click here.