EMERGENCIES
We recognize that dental emergency situations do arise and we will do our best to respond to your problem promptly. Regardless of whether it is a chipped tooth repair or an infection/abscess in your mouth requiring urgent attention, we can provide you with assistance.
When you visit our practice, your comfort is our main concern. We are dedicated to caring for you and we promise to treat you like family. Some situations can be remedied or improved by following a few simple tips. While these suggestions do not solve all problems, they offer first-aid care until you can come to our offices at Wellsford Dental for emergency dentist assistance.
If the problem arises when the Wellsford Dental offices are closed, please contact the nearest Accident and Emergency available.
Chipped or broken teeth
Our teeth are incredibly strong, but they can be chipped, cracked or broken through biting something hard, a fall or being hit in the face, cavities that weaken your tooth or the loss of a filling that leaves the tooth weakened. However it happens, a chipped or broken tooth needs to be seen as soon as possible.
First Aid
If you or your child has broken a tooth, contact us immediately. In the meantime, rinse your mouth with warm water and apply a clean piece of gauze to any bleeding for about 10 minutes or until bleeding stops. A cold pack (or a pack of frozen peas) is useful to help stop any swelling and reduce the pain. If you have found the fragment of broken tooth, bring this with you.
Treatment Options
The treatment of your chipped or broken tooth will depend on how severely it is damaged. A small or minor chip can often be quickly repaired at the time you visit. A badly damaged tooth may require more than one visit. We'll go through the best options for your tooth, including costs, at your consultation. And if your treatment will involve more than one visit, we'll take care of any pain and advise you on caring for your tooth between visits.
Some common repair options include:
Fillings: These are often a very good option for repairing minor cracks, chips or breaks. White fillings are a good option as they are less noticeable. Find out more about fillings here.
Crowns: If a large piece of tooth breaks off or there is decay involved, it may be worth repairing it with a crown. A porcelain crown covers the entire tooth and helps provide structural support. Find out more about Same Day Crowns (Single Visit Crowns) here.
Veneers: If a front tooth is broken or chipped, we may use a veneer to give a natural-looking, long-lasting result. Porcelain veneers are very strong and can last between 10 and 15 years. Find out more about veneers here.
LOST A FILLING / LOST A CROWN
Even if you don't have any symptoms, the tooth has lost its support and it could easily become weaker. Pieces could break off or crumble, and this may require more extensive treatment. If you see your dentist right away, there's a good chance he or she will be able to repair the damage with minimal treatment.
If your crown or veneer has come out, put it in a safe place and avoid anything that causes pain in the tooth. Many times we are able to re-cement the crown without having to make a new one. You may find that the uncovered tooth is irritating to your tongue and therefore we suggest you call us as soon as possible for re-cementation or to place a temporary crown.
If you do need to have your crown/veneer or large filling to be done for you on the same day, click here to read about same day crowns (Single Visit Crowns) here. When you chose CEREC you have the most Innovative piece of technology utilizing German engineered CAD/CAM technology and milling to restore an aesthetically designed crown for you in a single appointment. Talk to us today, we are experts in looking after you for all your dental care needs.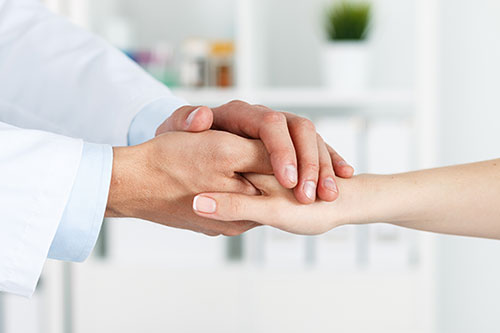 CONTACT US
When you visit us at Wellsford Dental, we can determine treatment that is right for you. We will take time to fully explain your options and answer any questions so you can make an informed decision regarding your treatment. Here, we go above and beyond  to ensure that you enjoy your visit to our office and that you have a positive dental experience. You will be greeted warmly with a smile and to make your experience as comfortable as possible we offer free Wi-Fi, TV, movies, music and magazine.
Any concerns regarding your anxiety towards dental treatment is taken very seriously by our dentists who will provide options and will discuss your concerns in detail with you, ensuring that you have a plan for treatment that is right for your specific needs.
If you are looking for a dentist for emergency dental treatments in Wellsford, Matakana, Mangawhai, Warkworth, Kaiwaka and surrounding areas, you have come to the right place. We are experts at looking after you for all your dental needs.
Contact us today for an appointment.