ORAL CANCER SCREENING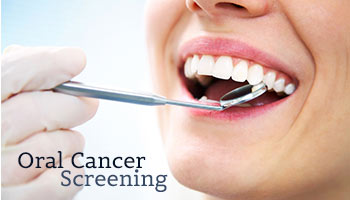 As with all types of cancer, early diagnosis of oral cancer is extremely important. When potentially serious symptoms are ignored, oral cancer can spread to other areas and become much more difficult to effectively treat.
At Wellsford Dental, Dr. Mohan and Dr. Han conduct oral cancer screenings during routine examinations at their practice. By spotting this potentially deadly condition at its earliest stages, patients can begin seeking treatment immediately to help maintain their oral and overall health.
Symptoms of Oral Cancer
Often, the early symptoms of oral cancer are subtle and can go unnoticed by an untrained eye. However, your dentist will be able to identify potential symptoms of oral cancer, which include:
Red or white patches on the gums, tongue, tonsil, or lining of the mouth
Numbness of the tongue or another area of the mouth
A sore or lesion in the mouth that does not heal within two weeks
Chronic hoarseness or voice changes
Painless lumps or unusual thickness along oral tissues
Difficultly chewing or swallowing
Sore throat or a feeling that something is caught in your throat
Swelling of the jaw that causes dentures to fit poorly or become uncomfortable
In many cases, these symptoms can be harmless. However, you can only be sure by undergoing a professional diagnosis.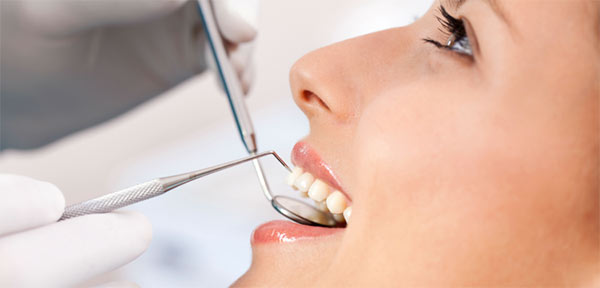 RISK FACTORS
A number of factors are commonly believed to contribute to the development of oral cancer. You may be at an increased risk of oral cancer if you:
Smoke, chew, or snuff tobacco of any kind
Consume alcohol heavily
Have a history of significant sun exposure on your lips
Have been infected with human papillomavirus (HPV)
Are a male over the age of 50
Have previously been diagnosed with oral cancer
We can review and discuss your medical history during a personal consultation. If we determine that you may be at a high risk for developing oral cancer, your dentist may recommend more frequent examinations and may refer you on adequate care that is required.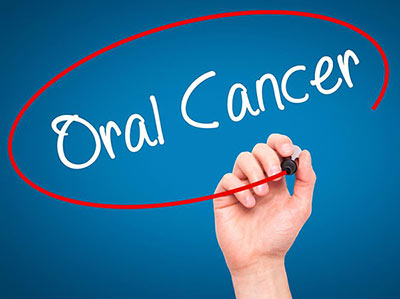 THE ORAL CANCER SCREENING PROCEDURE, WELLSFORD DENTAL
When a patient visits our practice for a routine dental exam, an oral cancer screening is done for you at no charge.
Your dentist will perform a thorough visual inspection of his or her mouth, looking for discolorations, lesions, or other abnormalities along oral tissues. In cases where we notice any symptoms that may indicate the early development of oral cancer, we can then request a biopsy.
A biopsy involves taking a small portion of tissue for professional examination under a microscope. If the biopsy confirms the presence of oral cancer, patients can then begin seeking immediate treatment from a specialist.
Although routine oral cancer screenings do not guarantee a successful treatment, regular assessments can greatly improve the chances of an early and accurate diagnosis.
CONTACT US TODAY
We recognize the importance of identifying and addressing signs of oral cancer as early as possible. To schedule your oral cancer screening, get in touch with us today.