SEDATION FOR ANXIOUS PATIENTS
If you are a nervous patient, or are looking for a pain-free dentist visit, then sedation may be the solution for you.
If you are nervous or anxious about your visit to the dentist, please remember we are here to help you overcome your fear. Dr. Mohan is exceptionally known for his gentle nature and his calm and composed mannerism. He is highly skilled in administering the best levels of sedation. Our dentists will happily talk to you when you come in for a consultation about any of your apprehensions.
At Wellsford Dental, we offer Sedation Dentistry that will enable you as a patient to undergo complex dental treatments feeling no pain at all depending on the type of sedation. When you come in for a consult please just advise us of any fears you might have and we can recommend the best sedation option for you. Rest assured you will be relaxed and at ease throughout the procedure.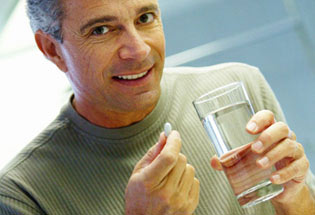 PAIN FREE DENTIST IN WELLSFORD, NORTH AUCKLAND - ORAL SEDATION
The technique of Oral Sedation begins about an hour prior to your dental appointment. You will be required to take a sedative pill and after a short period of time you will then become very relaxed. Once you are completely relaxed, we will then commence treatment. After your treatment has been completed, you will awake feeling refreshed and have little or no memory of the procedure.
Oral Sedation is a contemporary technique that is completely safe for patients. Depending on your needs, your Oral Sedation can last between 2 and 6 hours. To ensure your safety, a companion is required to accompany you to & from the practice. You will not be allowed to drive back home by yourself, so we recommend you bring a friend or companion if you wish to have oral sedation.
DO YOU FEEL ANXIOUS OR FEARFUL OF HAVING INJECTIONS? THEN
ASK US ABOUT THE MOST ADVANCED LOCAL ANAESTHETIC SYSTEM -
WHICH IS VIRTUALLY PAIN-FREE!
Get Peace of Mind Now At Your Dental Visits!
Here at Wellsford Dental Centre, we believe that our patients deserve the very best always, and we are constantly striving to provide you with every effort to achieve patient comfort during your dental visits with us.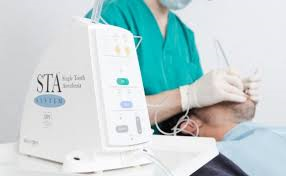 The STA (Single Tooth Anaesthesia) System with its unique Wand is a state-of-the-art device that gives our dentists the opportunity to drastically improve anxiety and give our nervous patients the best dental experience. The STA System can make your visits anxiety-free and more comfortable for you and your family.
With the STA System, our patients do not feel the expected level of discomfort with the injection. And our dentists can achieve numbness of a single tooth area without tongue and lip tissue being affected.
Being afraid of injections can make dental treatment very difficult as
many types of treatment rely on anaesthetic injections to numb the
patient. If the patient is not comfortable receiving injections, it means
that the required treatment can often not be completed. Alternatively, even if the patient can confront their fear, their anxiety and stress levels can also mean that the anaesthetic is not as effective.
To help treat our patients with this fear, our dentists can offer to use
the STA Wand.
WHAT IS THE STA SYSTEM?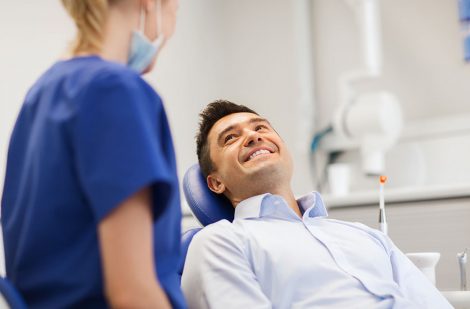 Single Tooth Anaesthesia (STA) provides a virtually painless, stress-free alternative to traditional dental anaesthetic via syringe. It has a smallhand piece that looks like a pen, called a Wand. The Wand delivers acomputer-regulated flow of anaesthetic to a specific targeted area,meaning that the injections will be consistent, accurate, and virtuallypainless for the patient every time! Because this flow-rate controldevice injects the anesthesia slowly it ultimately improves our patientcomfort. And directly numbing only the tooth to be treated, a smalllocalised area, means you will not have a numb lip, tounge and cheek toworry about after the treatment. You can return to your day able tosmile, eat and drink normally straight away!
BENEFITS OF USING THE STA SYSTEM
This is the most advanced and effective way to become numb fordental treatment, without having to worry about pain. Feel relaxed andconfident that you are in safe hands with our skilled and experienceddentists. People who are familiar with more traditional methods reallynotice the difference and are always pleasantly surprised at how ourgentle dentists are able to give you anesthesia in such a virtually pain-free way ensuring any dental treatment is as comfortable as it can be.It will change the way you feel about having injections for dentaltreatments!
More Comfort & Less Anxiety
Significantly more comfortable than a traditional syringe
Greatly reduces stress and anxiety, before during and after
treatment
Virtually pain-free injections
Can eliminate collateral numbness of the soft tissues (lips, cheeks
and tongue)
More Efficient Use Of Your Time
Can go straight back to work without a numb face
Can eat and drink as normal straight away
Greater Satisfaction
Safe and less invasive
You can be confident that your dental practice has the latest
technology
It can help increase our patients trust in their dentist, which means
you do not have to stress when thinking about future appointments
with us!
Contact us to speak with your dentist to see if this is a suitable solution for you to manage your anxiety during your dental visits.