If you have had a recent dental injury and want to make a claim, book in with your dentist as soon as possible. We are an ACC registered dental clinic. If you have a broken tooth or chipped tooth, and you are looking for a dentist in the Warkworth, Wellsford, Matakana and Mangawhai region, you have come to the right place. We are conveniently located on State Highway 1, at 163 Rodney Street, Wellsford, Auckland.
Dental injuries that occur in New Zealand can often be claimed through ACC. Depending on the type of injury sustained, your general dental health and if you have claimed against this tooth previously, ACC may cover up a large portion of your dental costs. Please be aware that if you have decay or previous work on the tooth that is being claimed for or if you have gum disease, ACC may reduce the amount that they would normally pay towards your dental treatment.
You will need to lodge a claim for your dental injury within a year of the accident occurring and the longer you wait, the more information ACC may require before they process the claim.
We'll submit your forms to ACC and they will let us know exactly what treatment they will contribute to.
Even if you don't see any damage to the teeth, it's best to come in and see us anyway so that we can register the accident with ACC. This will assist with any claims that you might make in the future if a problem does develop.
If the dentist feels that there may be a chance that ACC may not accept the claim, they may ask you to pay for your treatment initially with an agreement that should ACC pay for the treatment, you will be refunded the portion that ACC will cover.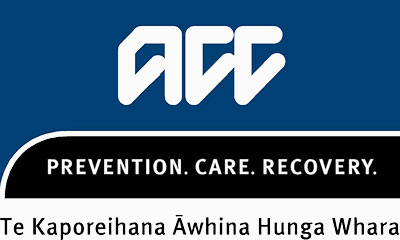 HOW DOES ACC DECIDE IF I AM COVERED?
ACC may cover dental injuries caused:
by a sporting injury
by an accident
as a result of medical or dental treatment.
accidental damage of dentures may be covered
ACC doesn't cover dental claims if the:
damage to your teeth or dentures is due to normal wear and tear
damage happened to your dentures when you were not wearing them.
treatment was carried out by a dental technician
What information does ACC need from me?
We do all the paperwork and submit the claim for you. This form has more specific details about your dental injury.
For more information on making a claim with ACC, please click here.

WINZ - WORK AND INCOME NEW ZEALAND
If you are on a benefit, pension or student allowance you may be entitled to financial assistance from WINZ for urgent dental treatment.
You may be able to get help for dental treatment for you or a child, if whoever needs it is in serious pain and the dentist has said that urgent work needs to be done. Sometimes other essential dental work that needs to be done will also be paid by WINZ.
FREE WINZ QUOTE
WINZ may help you pay for your dental treatment. To find out if you qualify, call your WINZ case officer who can advise you more about this. If you do qualify, you will need to book in with the dentist for a free quote which you will need to take back to WINZ. At Wellsford Dental, our WINZ quotes are free, all you need to do is to come in for a scheduled appointment. If WINZ approves the quote, then you will be given a confirmation about payment.
Contact your local WINZ office for more information on what this assistance is.